24 May

Legend and Folklore Writing Contest winner named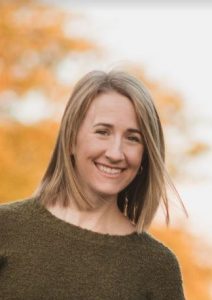 A love of history combined with a formal education in writing helped contribute to the winning entry in a folklore writing contest hosted by the Graveyard of the Atlantic Museum in Hatteras.
Hannah Bunn West won the inaugural contest with her entry, "Salvaged from the Storm," which the judges unanimously voted as the top submission.
The short tale creates a fictional new life for Theodosia Burr, who was the daughter of Vice President Aaron Burr. Theodosia Burr was traveling from South Carolina to visit her father in New York when Patriot, the schooner she was on, was lost at sea in 1812. Theodosia was never seen again and presumed drowned.
But Bunn West offered an alternative storyline for Theodosia Burr.
"(I like) to imagine that she too made it to our shore where she chose to start a new life," Bunn West wrote when describing the factual inspiration for her fictional tale.
Bunn West is a native of the Outer Banks who lives with her husband and two children in Kill Devil Hills. She studied creative writing with a concentration in non-fiction at the University of North Carolina Wilmington, where she also earned her teaching degree, according to a submitted biography that also notes a passion for history. She is currently writing her first book, which focuses on notable women of the Outer Banks.
The museum's folklore writing contest accepted original submissions of fiction that speak to the feel of the Outer Banks. Bunn West's entry was one of two inspired by the loss of Theodosia Burr and the schooner Patriot. Others were built around the legend of the pirate Blackbeard, ghostly experiences and even childhood mysteries that lost their magic when discovered to be the mundane.
The judges rated each entry on a scale of one to five in each of three categories: creativity, the Outer Banks connection and writing proficiency. For submitting the winning entry, Bunn West will receive $100 and a membership in the Friends of the Graveyard of the Atlantic Museum.