04 Nov

77th Annual British War Graves Ceremonies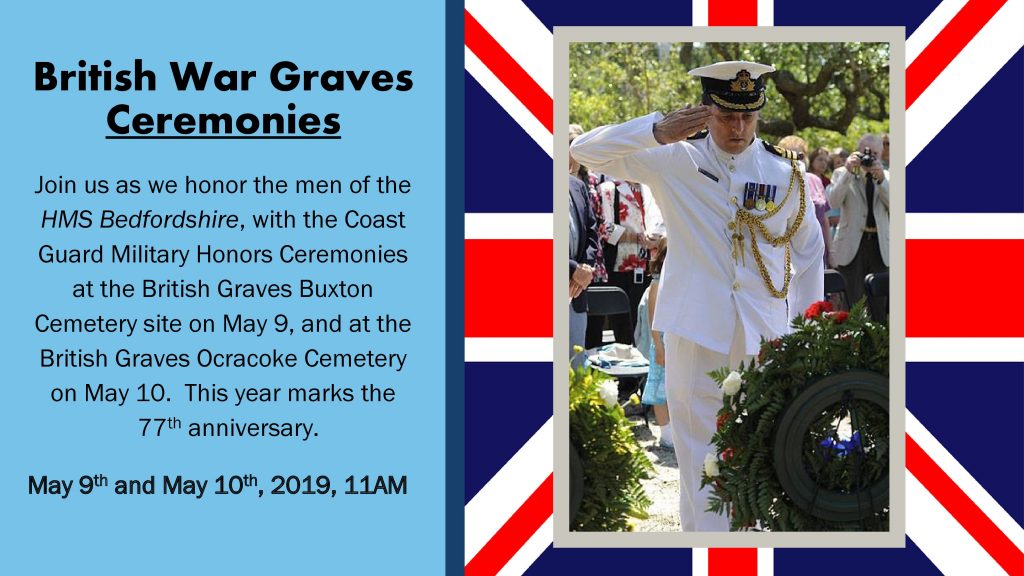 Graveyard of the Atlantic Museum Presents…
British War Graves Ceremony
Thursday, May 9th, 2019 in Buxton @ 11:00 a.m.
Friday, May 10th, 2019 in Ocracoke @11:00 a.m.
For 77 years, near the anniversary of the HMT Bedfordshire's sinking, members of the National Park Service, U.S. Coast Guard, and British Royal Navy join visitors and local citizens to honor the service of the men buried in the two cemeteries. Two ceremonies will be held to honor their sacrifices. For more information contact Josh @ 252-986-0721.
josh.nonnenmocher@ncdcr.gov