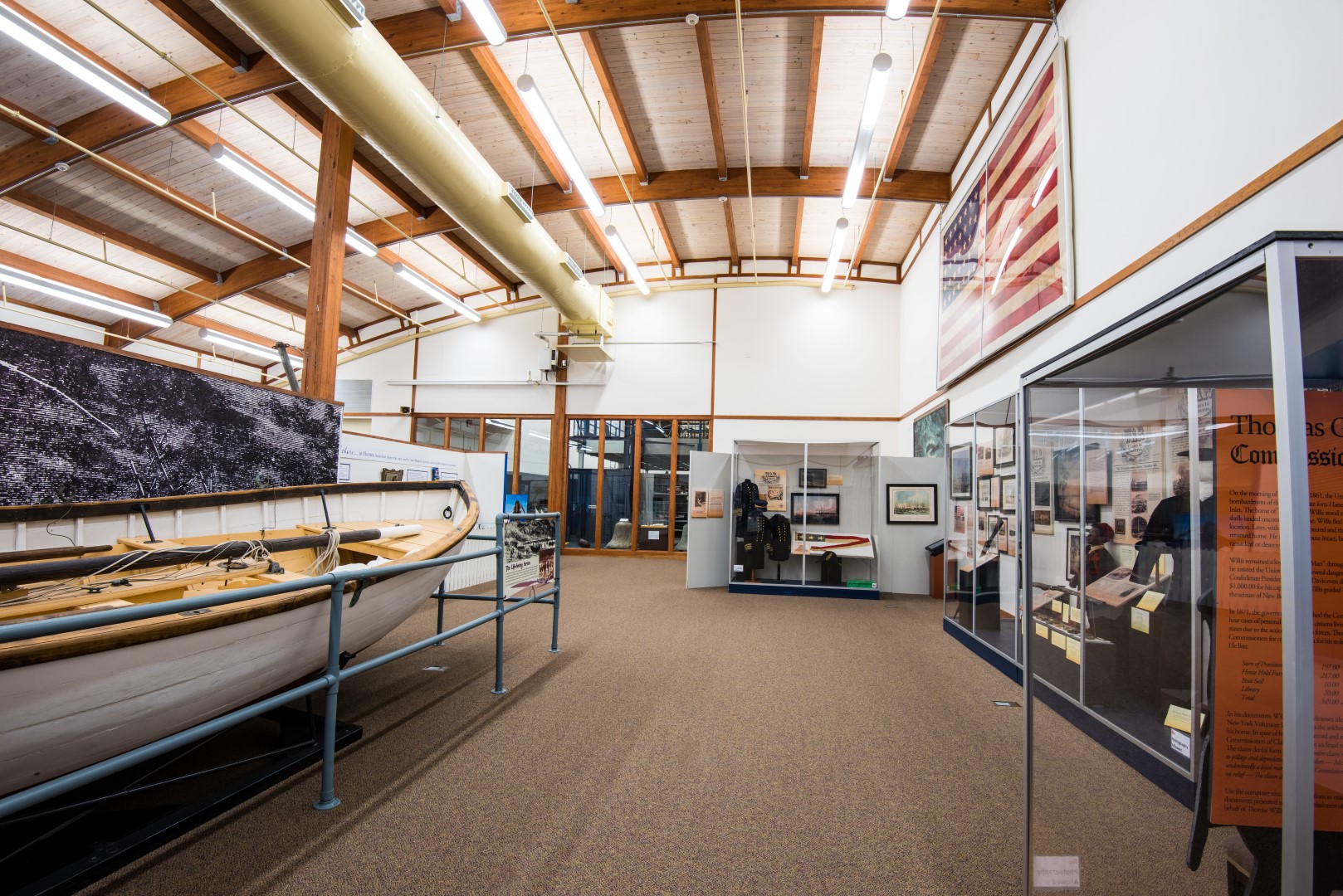 08 Nov

A Sea of Changes in Store for Graveyard of the Atlantic Museum

A long-time planned project at the museum is getting underway.

Thanks to funding from the state and Dare County, work on a new museum gallery design is getting underway. This redesign will allow the museum to exhibit more artifacts from its vast collection, feature new exhibits, and enlarge the maritime history and culture footprint throughout the site.

Interactive elements will be included as well. A touch table will highlight information about many of the wrecks in the Graveyard of the Atlantic. Also on tap is a rowing machine that will allow visitors to get an idea how difficult it would have been to row through stormy seas, just as the United States Life-Saving Service surfmen did to save shipwrecked victims. Lifesaving itself is a vital part of the new design, highlighting the heroics of those surfmen.

Dramatic events continue to come to life through artifacts and historic accounts. Explore shipwreck mysteries such as the crewless Carroll A. Deering, as well as the disappearance of Theodosia Burr Alston and the schooner Patriot. Investigate the Corolla wreck, the oldest wreck to wash ashore in North Carolina to date. Shipwreck artifacts on display will include everything from a humble leather shoe to a U.S. Life-Saving Service lifecar.

Maritime history and science topics include archaeology and diving, as well as Outer Banks history from the 1500s onward, featuring whaling, piracy and privateering. The effects of war on the Outer Banks, from the War of 1812 through World War II, will also be covered. Learn about maritime livelihoods and living with Mother Nature to gain an understanding of life at the coast, where weather and sea rule.

The new museum gallery is designed to educate, entertain, and instill a sense of ownership of local, state, national and global history. However, the work will necessitate some closures to our gallery and limit visits by the public. Stay in touch with the museum's progress and for museum hours, closings, and updates by checking our Facebook and Instagram pages, monthly newsletter, and this site.